hello! welcome to
Connectivity
Global
We are a Singapore based company that is formed between KIWONTECH, a South Korean cybersecurity company, and a team of local professionals with deep expertise on IT infrastructure and cybersecurity solutions.
Learn More
92.4 % of malware
(including ransomware)
is delivered via emails.

Business Email Compromise
(BEC) attacks results $ 5 B
losses globally.
why you need an
Advanced Email
Security Solution
There are so many reasons to protect your email
Email fraudsters are getting more
sophisticated and use social
engineering against their victims.
230,000 new and complex malware
variants are produced everyday and is
expected to keep growing.

78 % of people claim to know the
risks that come with clicking unknown
links in emails and yet still click
these links.
WHY YOU SHOULD USE
Receive GUARD
Advance Email
Security Solution
Get email protection services that get you ahead when it comes to email security in Singapore
"In May 2015, we started using Receive GUARD as our primary email protection tool for our organization. Previously, we have used many other email security solutions but we were not satisfied with the performance. The key features of tracking mail routes and the scanning of new and unknown virus and URL is particularly impressive."
- Kim, Byung-Kwan
Deputy General Manager of the Management Information Team, Hyundai Oilbank Co. Ltd.
"Receive GUARD can reliably differentiate hackers and legitimate users using their AI system to ensure that we have a high quality mail security system. We are very satisfied with Receive GUARD's ability to block malicious URL and offer additional protection by converting email text body into an image format."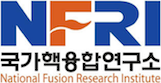 - Lee, Do-Sub
PhD of the Information & Computing Team, National Fusion Research Institute.
"As our company processes over hundreds of thousands of emails every day, our previous mail security solutions were not able to handle the load. Receive GUARD is however able to efficiently scan any files in real time through their Virtual Areas. After using Receive GUARD, our company employees can receive their emails without fear of phishing and virus attacks and we have been happy users since."
- Jung, Do Gyu
Assistant Manager of System Development Team, Hyundai Heavy Industries Co. Ltd.
what our clients say
Customer
Testimonials
Our solutions have helped many companies and agencies with their cybersecurity needs with great success.
View All